Are you a designer looking for ways to save money on stock photos? If so, then Freepik Premium Cookies are the answer! In this blog post, we'll discuss the benefits and how they can save you time and money.
Introduction to Freepik Premium
Freepik is a website that provides creative design and illustrations in various categories, along with other resources like vectors, photos, and icons. With a Freepik premium account, users can access exclusive content and additional features. To get access to premium content such as vectors, icons, photos, and illustrations, users need to purchase a monthly or annual subscription. Alternatively, users can use premium cookies to enjoy the benefits of a Freepik Premium account. In this blog post, we'll give you an introduction to Freepik Premium and how to use Freepik Premium cookies.
How to Use Freepik Premium Cookies
Using Freepik premium cookies is easy and convenient. All you need to do is copy the cookie code and paste it into the appropriate field when you log in to your Freepik account. Once the cookie code has been accepted, you will have immediate access to the premium content on Freepik. Keep in mind that these cookies are valid for only a limited time, so you should use them as soon as possible before they expire. It is also important to note that some premium content may be restricted to certain users, so make sure you read the terms of service carefully before using the cookies.
You may also like: https://blogs.warezservers.com/free-moz-premium-cookies/
Benefits of Freepik Premium Cookie Usage
By using Freepik Premium cookies, users can enjoy a range of benefits. These include access to the entire library of Freepik content, the ability to download any content without watermarks, and discounts on additional purchases. Additionally, Premium subscribers are given priority customer service, so users can get help quickly and easily with any questions or issues they may have. Furthermore, Premium users enjoy extra features such as the ability to upload custom images and templates, the option to use their own fonts, and the ability to access exclusive high-quality content that isn't available on the free version of Freepik. With all these features and more, Freepik Premium cookies provide a great value for users looking to get the most out of their Freepik experience.
Understanding the Terms of Service for Freepik Premium Cookies
As with any software, it's important to understand the terms of service for Freepik Premium Cookies before using them. Freepik Premium Cookies are free, but that doesn't mean the user is free from any responsibility. It's important to read and understand the terms of service before using the cookies. The terms of service include restrictions on how the cookies can be used, such as not being able to sell or transfer them. It's also important to read up on the data protection regulations to make sure you're using the cookies responsibly and securely. By understanding the terms of service, users can gain peace of mind knowing they're using the cookies correctly.
Tips for Creating a Secure Environment for Freepik Premium Cookies Usage
Now that you understand the benefits of using Freepik Premium Cookies, it is important to create a secure environment for their usage. This can be done by ensuring that you are not sharing your login credentials with anyone and not leaving your devices unattended. You should also make sure that your browser is updated to the latest version and that your anti-virus program is actively running. Additionally, it is important to have an additional layer of security in the form of two-factor authentication. This will help protect your account from unauthorized access. Finally, make sure all of your devices are password protected and always log out when you are finished using Freepik Premium Cookies.
Note: If this are not working or expired, please comment below or message our Telegram.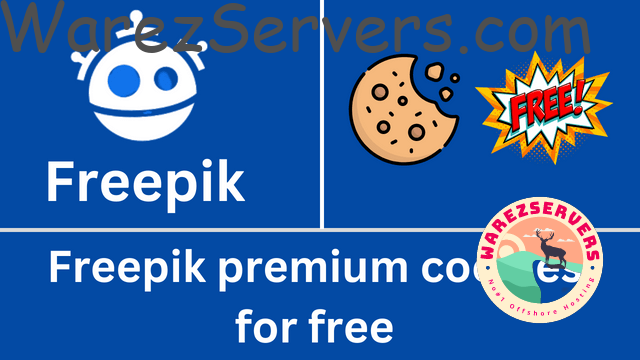 Frequently Asked Questions About Freepik Premium Cookies
How can I get Freepik Premium?
To get Freepik Premium, visit freepik.com/premium and select a plan that suits your needs.
How long does it take to download the images?
It usually takes less than a minute to download the images.
How many images do I get with Freepik Premium?
Freepik Premium gives you access to over a million high-quality images.
Is there a limit to how many images I can use?
There is no limit on the number of images you can use.
Is there a way to purchase additional images?
Yes, you can purchase additional images by logging into your account.
What if I find a copyright issue with an image?
If you find a copyright issue with an image, you can contact Freepik and they will remove the image from the site.
Can I use the images in my portfolio?
Yes, you can use the images in your portfolio for both personal and commercial use.
Conclusion
Freepik Premium provides access to an extensive library of high-quality content. Thousands of graphic resources, vectors, icons, and illustrations are available to users and can be used for a variety of projects. Additionally, all content is royalty-free and can be used for commercial use. With a Freepik Premium subscription, users get access to exclusive content not available on the free version and they can also download content without watermarks. Premium also includes unlimited downloads, access to all resources, and priority support. With Freepik Premium, users can save time and money, as well as easily create beautiful, high-quality content for their projects.